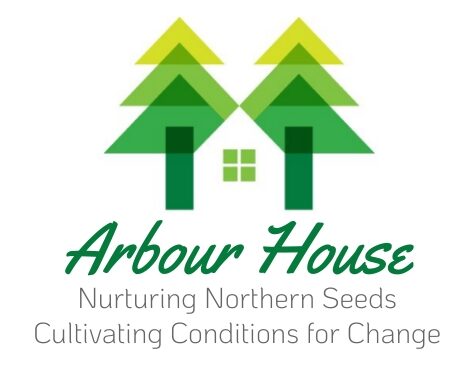 The Arbour House is an eight-bed licensed youth care home located in beautiful Northern Ontario. Our program keeps youth in the north by offering short-term crisis and stabilization placements for youth 12-18.
Supports are trauma-informed and tailored to suit each individual and family's needs. Our services are offered to six mainstream children's aid societies and eight indigenous child wellbeing agencies in Northern Ontario.
P

6 Bob Wood Drive, North Bay
Our Service Model represents a truly trauma-informed approach to service infrastructure, integration and delivery with the goal of placements being temporary.
Join our team! Working with families and vulnerable children and youth is both challenging and rewarding. The Children's Aid Society of the District of Nipissing and Parry Sound offers you a chance to have a career where you know you are making a difference in the life of children and youth. We offer staff unique and specialize training, ongoing support, a team approach, and the opportunity to work with other great community partners to make a real impact.
Click here to see a list of job opportunities available at the Society.

The Northern Trauma Network (NTN) offers a comprehensive menu on a range of topics, such as general trauma education, intervention techniques and an open forum focused on system change.
Through linkages to experts, our goal is to increase local capacity to treat and better understand children and families affected by trauma
By signing up, you will receive free access to previously recorded sessions and updates on upcoming opportunities.  
For more information on the Northern Trauma Network, please contact more.info@parnipcas.org.