140 Elmwood houses an extensive number of services in collaboration with various community organizations.
Click on the images below to explore everything 140 Elmwood has to offer.
Partnering Organizations:
140 Elmwood is the home of many community organizations including:
Two Education and Community Partnership Classrooms (ECPP) through the Near North District School Board (NNDSB)
A nurse practitioner's clinic through the Victoria Order of Nurses (VON)
A Community Garden in partnership with The Gathering Place
Vision Volleyball sporting events
And so many more…
Bookable Community Space:
Would you like to inquire about booking spaces at 140 Elmwood? Inquire today about booking our gymnasium, outdoor greenspace, or meeting area by emailing more.info@parnipcas.org.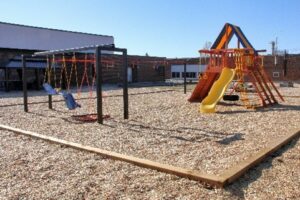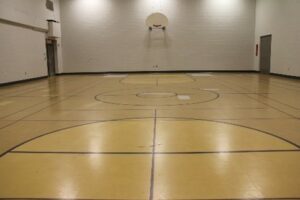 Beauchamp Youth Hub (BYH):
The Beauchamp Youth Hub is a one-stop-shop for youth to get access to the services they need, when they need them, under one roof, at the right place and time.
The BYH offers drop-in services and scheduled activities four days a week. Click here to see our exciting programming line-up.
Food & Clothing Resources:
Our Donation Boutique provides a free, boutique-like shopping experience for anyone receiving services from The Children's Aid Society of the District of Nipissing and Parry Sound or the Trinity Infant Food Shelf. All clothing is donated by generous community members and is laundered by our caring volunteers who provide a friendly and relaxed atmosphere.
The Youth Pantry is accessible at anytime to youth working with the Society and provides barrier-free access to nutritional perishable and non-perishable food.