 We strive to provide an enjoyable, boutique-like shopping experience for our families; therefore we ask that all donations be gently used.
To learn more, please email us at boutique.volunteer@parnipcas.org.
Clothing, Shoes and Accessories (hats, mittens, scarves, ties, socks, purses, wallets) for Men, Women and Children in good condition
Household supplies, bedding, furniture, toys, underwear/bathing suits, infant products, clothing in need of repair, etc.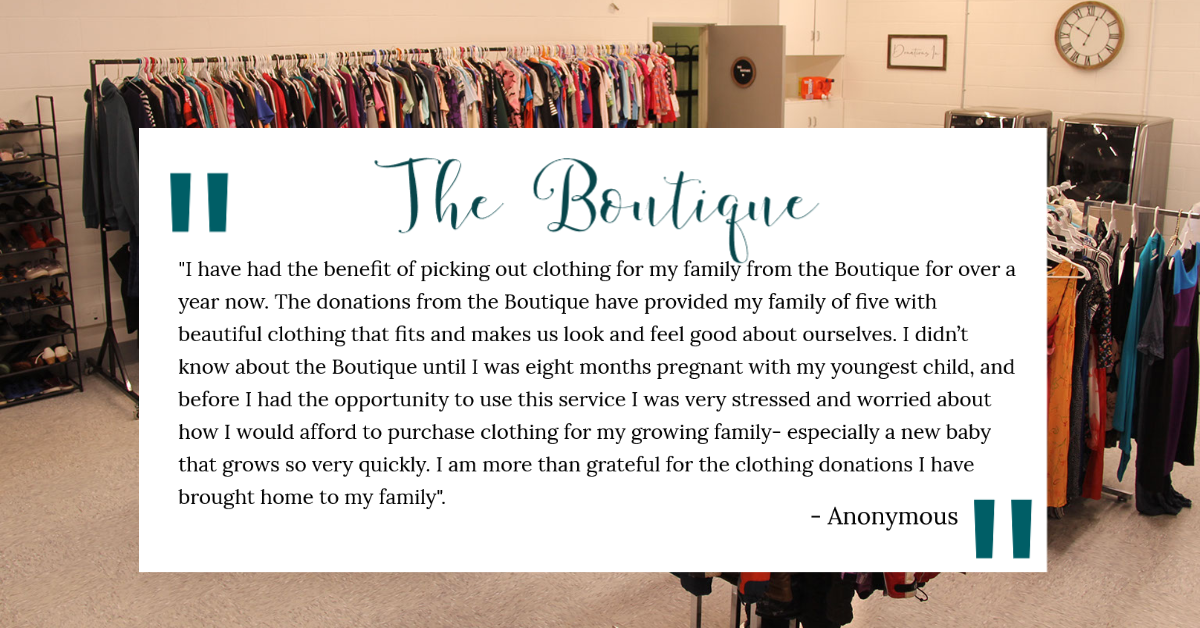 The Children's Aid Society of the District of Nipissing and Parry Sound has partnered with Trinity Infant Food Shelf to provide free access to clothing for infant and children in our community. Visits are scheduled for the last Wednesday of every month. Contact the Trinity Infant Food Shelf at (705) 474-3310 to learn more.
To contact the Boutique, please call 705-472-0910 or email boutique.volunteer@parnipcas.org.